Create beautiful and functional workspaces that everyone will love.
Whether your office is small or large, we'll transform your space into a stylish and thoughtful environment that sparks productivity. Visit our furniture showroom today to get inspired.
See how the right office furniture can create a happier, more productive team.
Desks and Benching
Whether you're doing a full remodel or just need an extra workstation, find a wide selection of modern worktops.
Chairs and Seating
Discover the right seating solutions to maximise your team's comfort and productivity or to welcome customers.
Workstations and Cubicles
Update your office with workstations and cubicles that foster collaboration and a positive work environment.
Filing Cabinets and Storage
Keep documents safe, organized and easily accessible with our flexible and expandable storage solutions.
Office Flooring and Blinds
Add style to your office with beautiful yet durable flooring and functional blinds. Choose from a wide variety of colours and finishes.
Outdoor Furniture
Does your office have outdoor space? Extend beauty and comfort beyond your four walls with our great selection of outdoor chairs, tables, benches and more.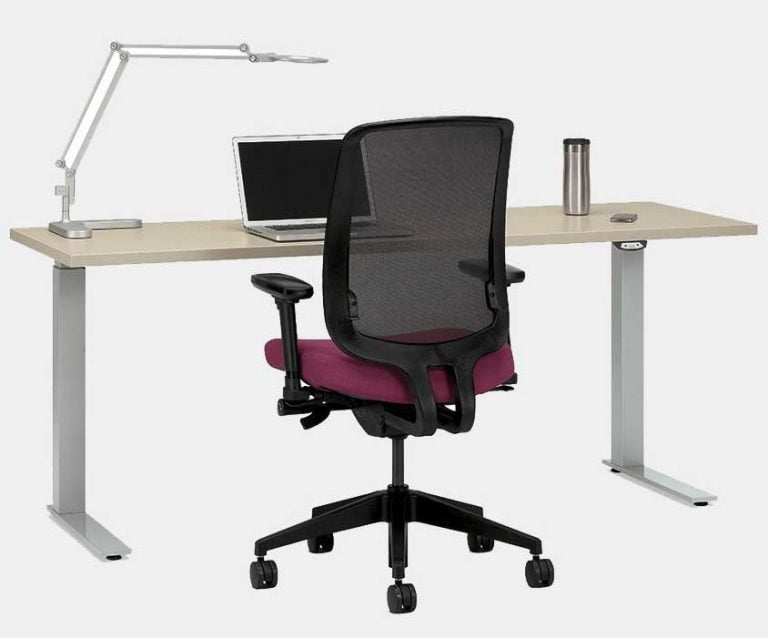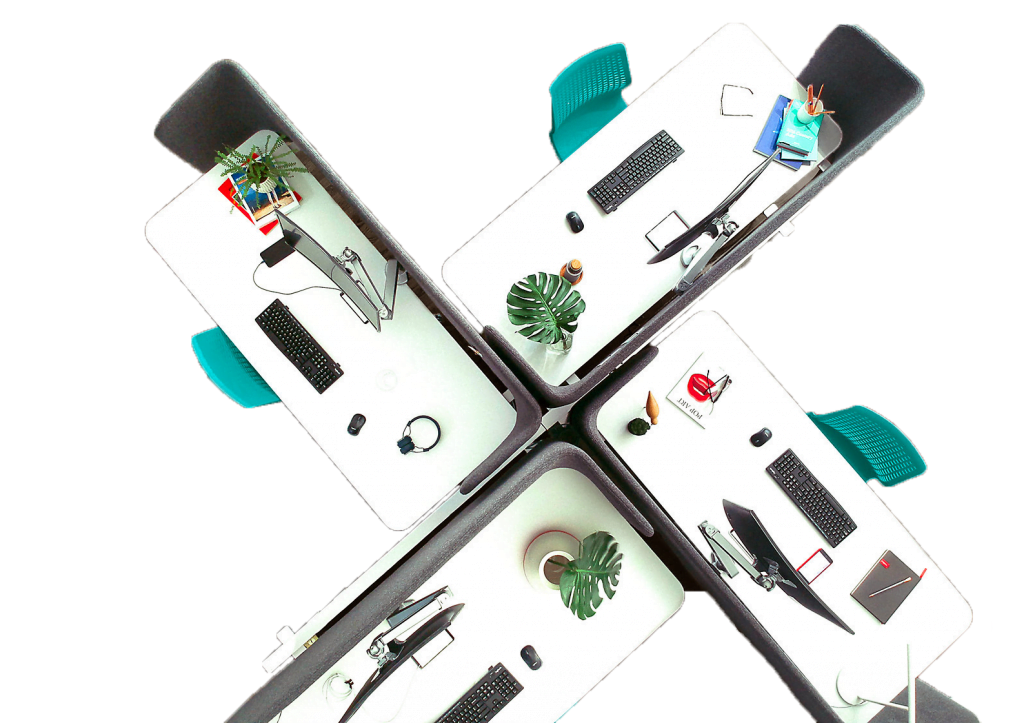 Office Furniture Services
Get help bringing your vision to life, always on time and on budget.
Space Planning
See how a thoughtfully designed office can inspire collaboration and productivity, beginning with help from our space planners.
Project Managerment
You have enough on your plate, so leave the details to us. Our experienced team will handle every step to keep your project on track.
Delivery and Installation
With hundreds of projects under our belt, choose us to manage the delivery and installation of your office furniture and equipment.
Office Furniture Solutions
Opening a new office? We'll take you from concrete walls to fully-furnished space. Leave every detail to us.
Reception and Waiting Areas
Make a memorable first impression with a modern, comfortable and on-brand reception area.
Conference and Meeting Rooms
Impress your clients and foster team productivity with perfectly customized conference and meeting rooms.
Training Rooms
Get everything you need to equip a training room and ensure your participant's comfort and success.
Breakout and Collaboration Rooms
Tell us your needs and we'll build a room that fits. From smart boards to videoconferencing to multipurpose rooms, we can provide it all.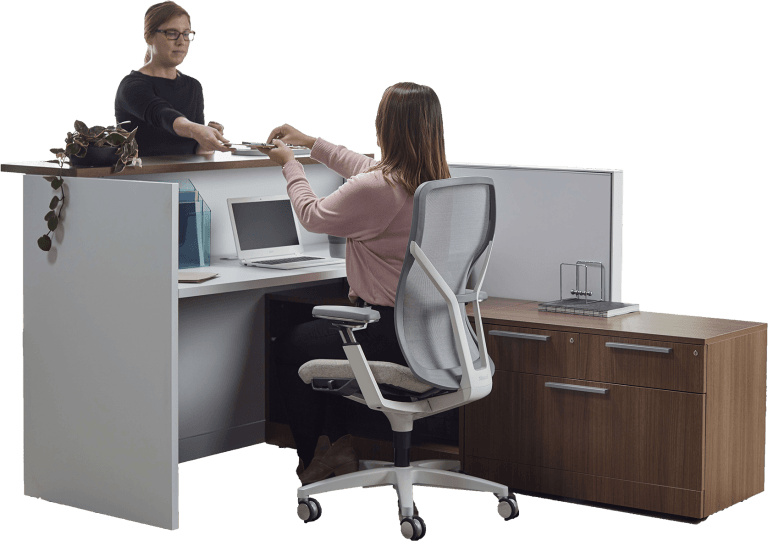 See Why Companies Choose Us
At Kirk Office, we match your workspace to your team's work style.
Hundreds of Successful Projects
We've been making workplaces stylish and productive for more than two decades, meaning we've got the expertise to deliver.
Our experts are with you every step of the way, from concept to completion, so you can free up more time to spend on your core business.
We'll get it right the first time, with minimal disruption to your business. Less downtime means a happier, more productive team.
We work with the most recognised names, brands and manufacturers in the industry to deliver your ideal workspace.
Flexible Financing Options
Take advantage of flexible financing options for qualified customers. Speak with us today.
Tour our Working Showroom
Want to see our office furniture and solutions in action? Visit our store and take a tour of our working showroom today.
Visit our image gallery to see samples of our before-and-after work,
as well as popular furniture systems from some of our suppliers.
See how we helped CTMH Doctors Hospital modernise their facilities and improve patient experience.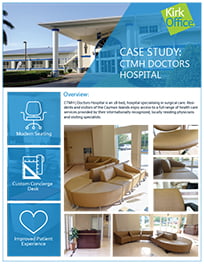 Discover Our Four Step Process
Perfectly designed for five star success.
See What Our Customers Say
Sign up to our newsletter to receive exclusive offers, discounts and more.
67 North Sound Road, KY1-1109, Cayman Islands
Monday – Friday 8:00AM – 5:00PM
Saturday – 9:00AM – 5:00PM
Have a Question about Office Furniture?
Please call the In-Store Furniture Department at 345 623-4723,
Contract Furniture at 345-623-4785,
or send us a message.