Franking Machine, Postage Meter... No Matter What You Call It, Here Are 8 Reasons Why You Need One in Your Office
Franked mail is the most convenient way to pay for and track postage costs for your organisation. A postage meter (or franking machine) allows you to print postage directly onto your mail pieces or packages using meter tape or labels. Businesses that process as little as a few dozen pieces of mail per day could realise the following benefits of using a franking machine.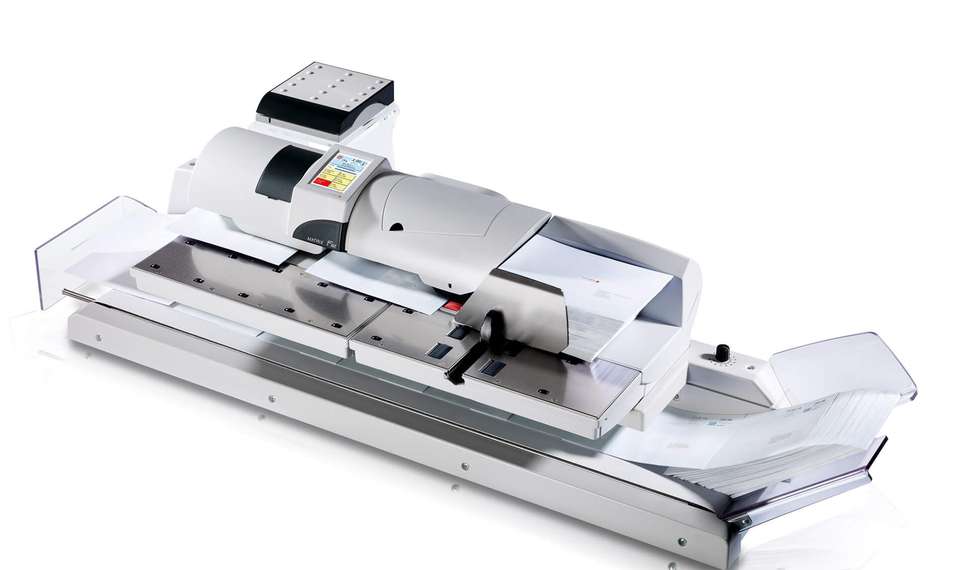 Metered mail ensures a hassle-free process, eliminating trips to the post office and wasted postage due to uncertainty over rates. It's like having a dedicated mailroom in your office for letters and packages.

Applying stamps to a huge stack of envelopes is a tedious and time-consuming process. With a franking machine, envelopes are stamped quickly and easily.
3) Online Postage Refills
Replenish your postage supply anytime and avoid time-consuming trips to the post office.
Save money using a franking machine and scale with up-to-date rates. With an integrated digital scale for precision weighing, a postage meter enables you to print the exact denomination — instead of using multiple stamps.
Eliminating physical stamp inventories means you'll never have to worry about lost or damaged stamps. Your postage dollars are safe-and-sound in your lockable meter, as opposed to a cluttered desk drawer.
Track where postage dollars are being spent with a built-in cost accounting feature.
Self-adhesive metered tapes are great for standard envelopes, but even better for larger items such as packages, large envelopes, and tubes.
Get all the perks of expedited high-priority business mail. Metered mail is already dated, postmarked, and canceled when it arrives at the post office allowing for quicker results for your important correspondence.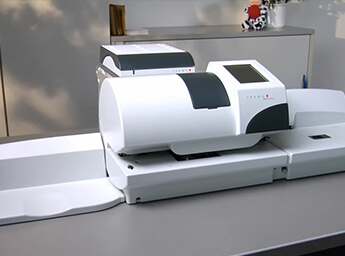 A better way to send mail in the Cayman Islands...
Postage meters can be used for any class of mail, in any quantity, at any price, using the same meter. They come in various sizes according to the volume of mail your organisation plans to process. On one hand, a small mailer may have a machine that feeds one envelope or label at a time, whereas larger mailers may choose a more automated machine where they can load a stack of mail for processing. Either way, there's almost certainly a mail franking solution that suits your needs.