Heritage built on sound technique.
Stories told through every detail.
Gunlocke crafts furniture of character, as solid as their handwork, as purposeful as their design. Steam bent, veneered, sanded, upholstered, stitched. Every piece harmonizing technology and human craftsmanship.
Make a statement about your business.
What does your business stand for? From reception, to meeting rooms, to private offices, your office furniture speaks volumes about your business.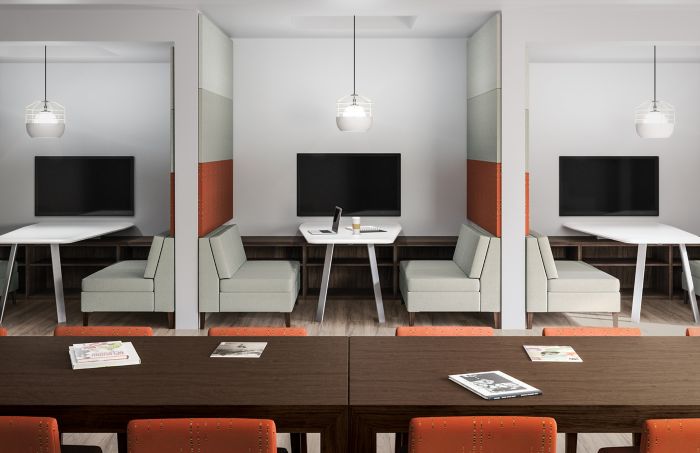 Create the perfect office layout with Kirk Office
We partner with office furniture leaders like Gunlocke for the very best in office furniture. Plus, our team of specialists provides end-to-end services like office space planning, furniture delivery and installation to make your project go smoothly.
Whether you're considering a refit or just setting up shop, our team is here for you. Please feel free to reach out and a member of our team will be happy to help.