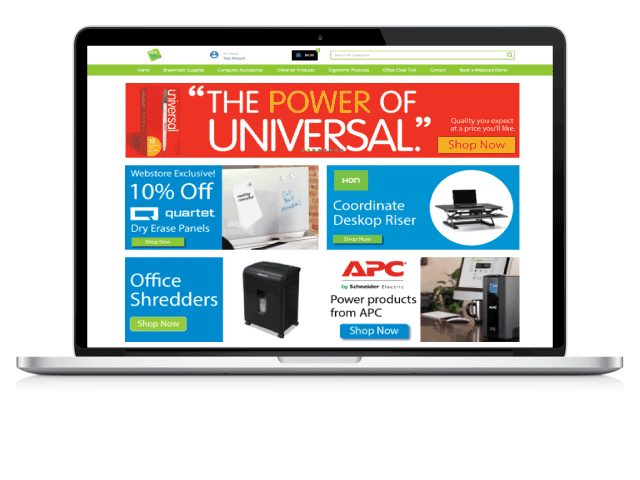 Make ordering office supplies the easiest part of your day with features not available anywhere else:
Know your cost on items with pricing specific to your account.
Save time and see what's in-stock before you order. A paper catalogue can't do that!
After hours ordering? No problem! Place your order anytime and get it delivered quickly.
Be sure you're ordering the right product with detailed information and images for thousands of items.
Get access to specials you won't find anywhere else.
Access features like order status, contact details and order history using the customer portal.
Save time and money with our Corporate Webstore.
Spend 30 minutes with a webstore specialist and save hours ordering supplies for your business using the powerful tools available on the Kirk Office webstore.
Fill out the contact form below and a member of our team will be in touch to schedule a one-on-one appointment.